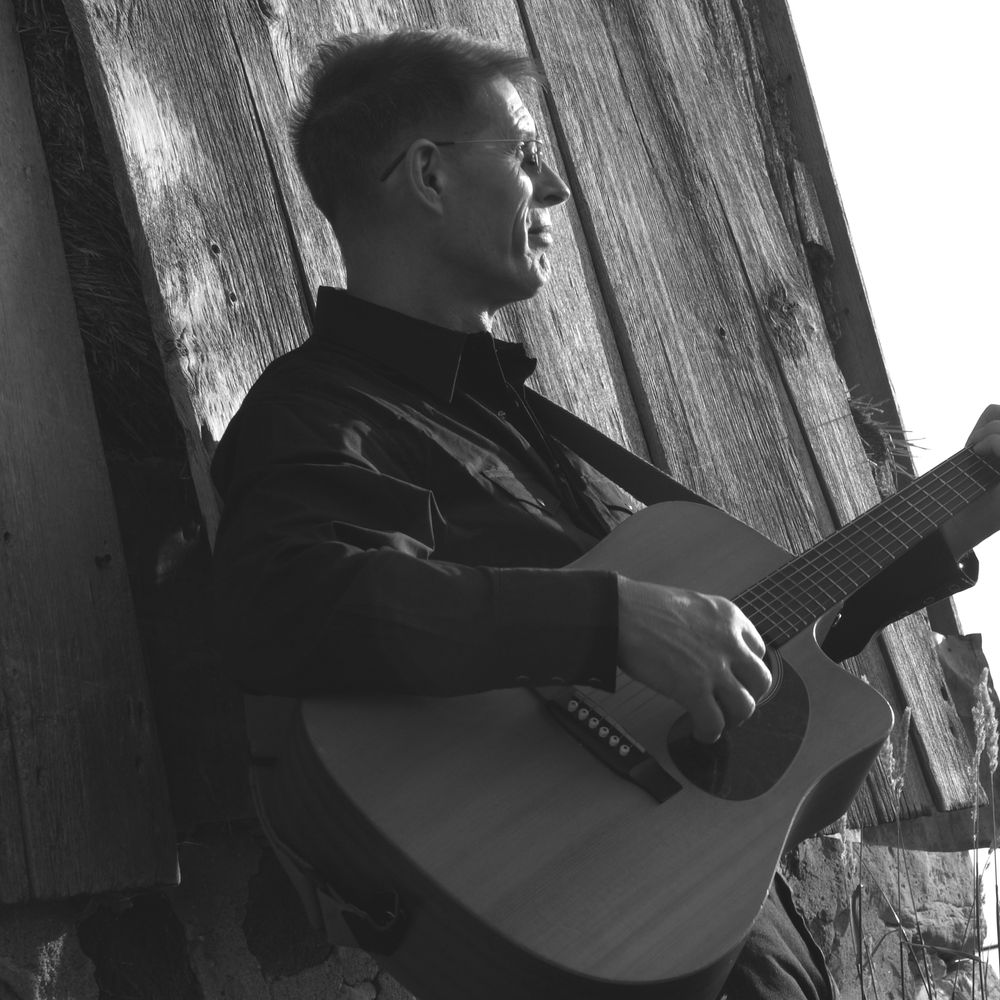 On the road for Jesus
Chris is a member of Lamb of God Lutheran Church in Madison, Alabama.  Since 2006 he's been on many musical tours, playing for worship and concerts at over 800 WELS (Wisconsin Evangelical Lutheran Synod) and ELS (Evangelical Lutheran Synod) churches in 41 states from Fairbanks, Alaska to Cape Coral, Florida.  His songs are all original Christian music, and he loves to tell the story of the Spirit's powerful work in his stubborn and unbelieving heart.
God's gift to a stubborn heart
A west-coast professional musician for 30 years, Chris was an atheist until age 33, and after that sort of a new-age spiritualist.  Nine years later he became a Lutheran and a Christian at the same time in 1995.  Faith Lutheran Church and Pastor James Oldfield in Anchorage, Alaska were his first church and pastor.  They went through a 22-week Bible study course together.  Pastor Oldfield read to him out of the Bible when Chris asked him all of the hardest questions he could think of, and after 6 weeks of the class Chris was given the gift of faith by the Spirit working though God's Word.  His life completely changed, of course!
Singing and songwriting
Chris has been writing Christian songs since 2004, including a song about his personal experience with hurricane Katrina when he lived in New Orleans as a member of Crown of Life Lutheran Church (WELS.)  He has 7 Christian CDs currently available: Lifted in 2006 and 2007, Feed Your Faith in 2008, Hymns for Him in 2009, On the Road for Jesus in 2009 and 2010, One Cross, Three Nails in 2012,  Jesus Wins! in 2016, and Hymns With Friends in 2018.
A dream come true
Chris has a deep desire to go sing his songs, tell his happy story about Jesus, and meet and worship with his brothers and sisters in the WELS all around the USA.  This wonderful thing God is letting him do is really a dream come true!
Bio photo courtesy of Emily R. Ebeling, Ebeling Art Studio.